I'm not scared of never meeting you…
I'm scared of having met you, and let you go…
-Randzzz-
"The world is hard because you will have to fight for the things you love or worse, fight the things you loved.
The world is hard because the things you loved will kill you…"
— Randzzz
Yet you still value the things you have lost the most. Because the things you have lost are still perfect in your head. They never rusted. They never broke. They are made of the memories you once had, which only grow rosier and brighter, day by day. They are made of the dreams of how wonderful things could have been and must never suffer the indignity of actually still existing. Of being real. Of having flaws. Of breaking and deteriorating.
Only the things you no longer have will always be perfect.
-The Beast Inside My Mind-
"If you love two people at the same time, choose the second one, because if you really loved the first one you wouldn't have fallen for the second"
— Johnny Depp
"Sometimes I Beheaded them
with daggers, with polearms, with knives…
Sometimes I suspended them in my room
From a pole or by a hook and cords…And Strangle them…
And When they were languishing
I committed with them the evils of the flesh…"
— The Beast Inside My Mind
First, you need to relax. I know it's not as warm as it once was but you get used to the cold and warmth can be found in the people around you.
Secondly, do not get used to crying to get things. Some people never grow out of it. Avoid them. Spend time around people who smile in the face of despair.
Learn from them all you can. Everyone is a lesson. A story. A unique and wondrous perspective on the chaos that is human existence. The more people you talk to, the more you understand it.
But never speak if you have the opportunity to listen. Especially if you want someone to like you. There's nothing you can say that'll endear someone to you as much as really and truly listening to them.
You are on day one of a sometimes remarkable, sometimes terrible, sometimes beautiful, strange and always completely unknown journey. Be ok with this. Worrying about what happens next will ruin the surprise.
You will meet strange people along the way, some good, some bad. This is a pattern that will more than likely repeat constantly as you grow up. Some things will be good, some things will be bad. Neither will ever last forever. Nothing will stay the same.
Appreciate every moment of happiness and remember it when you despair. Hold them close. And when you are happy, remember the moments of despair and think to yourself, "I told you so."
Never let someone else define you. You are your own creation and only you decide how you feel, who you are and what you want. This can be scary at first but it is liberating to truly and utterly embrace your own identity.
People who hate you for not being like them are not worth hating back. Please, let go of hate whenever you can. Accept love whenever it is given and give it out freely. It is the most powerful force on earth.
Welcome To the World, Kireina… :)
Enjoy your stay.
- Randzzz -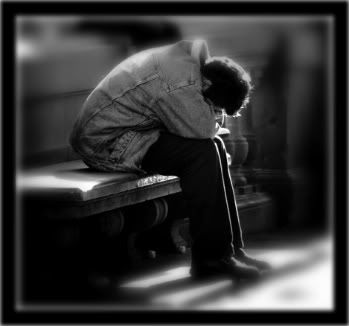 You should know that there is something worse than hate and that is unlove.
Because hate is anger over something lost, hate is passion, hate is misguided, it's caring for the wrong things but it is still caring.
But unlove, unlove is to unkiss, to unremember, to unhold, to undream, to undo everything that ever was and leave smooth stone behind in its wake.
No fire.
No fury.
Just, nothing.
And that is worse than hate.
- The Beast Inside My Mind -
I did an amateur survey on Twitter.

In terms of friendship, if you had to choose, would you seek for kindred spirits or those who are able to give different perspectives?

Replies varied. Some argued that friendships need common ground and mutual field of experiences. Other argued that in seeking for solutions, you would need rational arguments - preferably ones you haven't thought of so that you make an informed decision.

Both stances made sense to me. The soft-in-the-head side of me thought of the possibility that both stances are valid and highly dependent on context. Maybe in certain conditions you would need friendships who confirm and in others you would need friendships that challenge.

After thinking, I decided we choose the people around us based on whether or not we want to be accepted for who we are, or if we want to be reminded of who we want to become.

Some of us are content with settling, that life is about being grateful, being secure and comfortable.

Some of us want to grow and be continually challenged to reach our utmost potential.

At the end of the day, we do what we have to to keep sane. The most important thing, then, is knowing what we want in life and how to get there.

And I guess that shouldn't just apply in our choice of friendships.

Oh, and thank you so much for those who spent time to reply such a trivial question. Cheers.
-Randzzz-
There are many views on soulmates. Plato, in the Symposium, told the story of how Zeus, fearing the power of humans, split them in two - making them spend their entire lives searching for the other half. In Abrahamic religions, soulmates are generally believed to be predestined, one for each, and kept by building marriages to maintain order and fairness. Postmodern views on soulmates break them into several people; releasing love from institutional binds and allowing law to protect the vulnerable.

All the while Hollywood cashes in on our insecurities and dreams of finding the perfect person. Titanic grossed $1,851,561,750. I rest my case.

But I refuse to reduce the concept of soulmates into one person. The definition of mate is 'one of a matched pair'. It assumes that a soul has a form. I do not see souls, by definition an 'immaterial essence', as something that can be matched. (Wong ngga ada bentuknya, gimana caranya ada pasangannya)

I cannot seem to stop citing on Erich Fromm's Having and Being (emang punyanya ini doang bukunya :p) that in a post-industrial society we are designed to see people as objects. We forget that life is about experiencing and learning, not about possessing. By this assumption, soulmates are not to be attained, but to be experienced.

And what is experience if not present in various entities. I define soulmate(s) then as a soul's companion or entities through which we find meaningful experiences.

It may come through objects, like being inspired by a painting.
It may come from activities, like praying or hugging.
It may come from places, like when we take a deep breath after seeing a breathtaking view.
It may come from life periods, defining moments in our lives - a childhood memory.
And it may come from people. From our children, partners, meaningful friendships, and a genuine moment with a stranger.

They may be simultaneous, isolated, individual, collective, separate, intact; but they have one thing in common. In their meaningfulness, they contribute to our wholeness. And in that, they accompany our souls in the only way I relate to: that they are not ours to possess.

But a means to realise that we are living.
- Randzzz -
A heart was meant to beat. And air was meant to be breathed, close to your ear. And your skin was meant to remember what mine felt like. And some songs were meant to play on repeat. And the sun was meant to come down. And we were meant to ignore it when it woke up. And days were meant to pass. And nights were meant to follow. And your eyes were meant to cry out whatever pain was left.
And I never meant to hurt you…
But I guess that's what everyone says…
- The Beast Inside My Mind-